A LITTLE ABOUT MANUFACTURING YOUR MONUMENT:
It is an amazing process, taking a block of stone out of the earth's crust and developing it into a finely crafted, customized memorial. While some people are under the mistaken notion that monuments are warehoused on a shelf somewhere, it isn't that way. In fact, it can take up to four months to deliver your cemetery memorial, depending on the color and cut of the granite you select. When you purchase a monument from Kellogg Memorials, each stone is uniquely cut and carved just for you.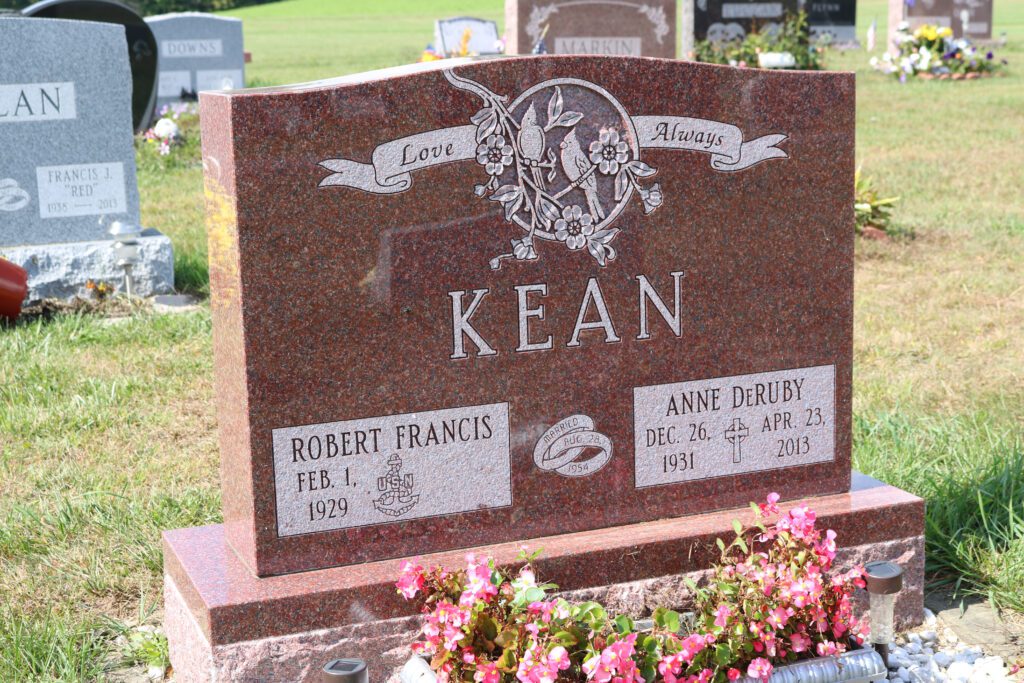 The Finest Granites from the Finest of Manufacturers:
Although we have a full production shop, most of the work on your monument takes place at our manufacturer, Rock of Ages. Since 1885, Rock of Ages has been quarrying the world's finest granites and creating enduring memorials for families across North America. As the largest quarrier and manufacturer of cemetery memorials, Rock of Ages is uniquely positioned to oversee quality from quarry through manufacture to installation. The company is renowned in the memorial industry for its unmatched quality, superb craftsmanship by skilled artisans and the most comprehensive warranties anywhere. Perhaps the greatest benefit, though, is that buying through an authorized Rock of Ages dealer like Kellogg Memorials cuts out the middle man and passes on the savings to you, the consumer.
Idea Starters to Help You Begin:
Local cemeteries are an excellent resource for learning what interests you in a monument. Perhaps it's a certain color of granite, or a special shape, or a design that draws you in. To help provide you with inspiration, you will find a number of our designs located here in the gallery. We specialize in custom designs at Kellogg Memorials, so even if you don't see something you're interested in right away, you'll find that working with one of our team will help you to narrow your focus.
Another benefit to working with us is that, upon placing an order, you will receive and review a scaled CAD drawing of your proposed memorial. This is done to make sure that dates and spellings are correct, as well as the design.  After approval, the sandblasting and design work are done on the granite itself.